Electricity Meter Reads
Submitting an ESB Networks Meter Read
Why am I being asked to submit a meter reading? 
Both the ESB Networks (ESBN) meter and the PrepayPower meter record the units consumed at your premises and it is important that they remain in alignment.
We are asking you to submit a read because it has been an extended period since we received an actual read from ESB Networks or because your most recent meter read indicates that your ESBN meter is recording more consumption than your PrepayPower meter.
In most cases obtaining and submitting an ESBN meter read resolves this misalignment issue. If you're a Classic Pay customer  you'll also need to submit a reading from your PrepayPower meter. Find out how here. 
What happens next? 
If you provide a read that is accepted and brings your ESB Networks and PrepayPower meter back in alignment you will be notified, and no further action is required.
If your read is not accepted by ESB Networks or if it fails to correct the misalignment between your meters we will need to investigate the cause of the discrepancy. We will contact you to discuss further.
If you fail to submit a read it may result in an invoice being issued for the additional units reported by the ESB Networks meter. As per our terms and conditions, this amount outstanding will be placed as a debt on your PrepayPower meter and recovered via recoup. A recoup is a facility whereby a percentage is deducted from your future top ups and applied to the debt on your meter until that debt is repaid in full.
What kind of ESB Networks Meter do I have?
ESB Networks 24hr Meter:
The row of numbers gives you our ESBN meter read

The meter read you would enter here is 01234

You DO NOT need to enter the number in red.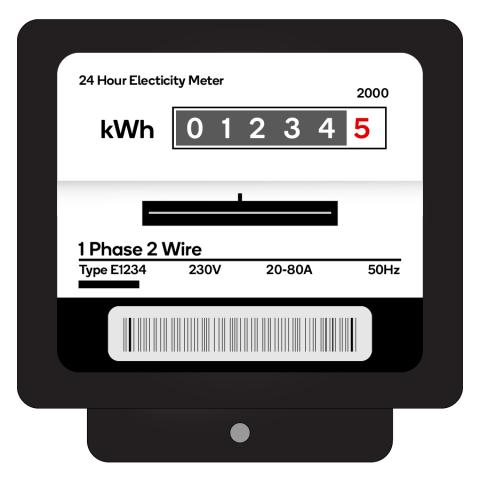 ESB Networks Day/Night Meter:
The top row of numbers gives you your DAY meter read. 

The meter read you would enter here for DAY is 01234

The meter read you would enter here for NIGHT is 01234

You DO NOT need to enter the number in red
ESB Networks Digital Meter
You can see the meter read on the main screen of your ESB Networks digital meter

Enter the five digits that you see