Saved Card Top Up
Already have an online account? Enter your Email Address and Password to access your account.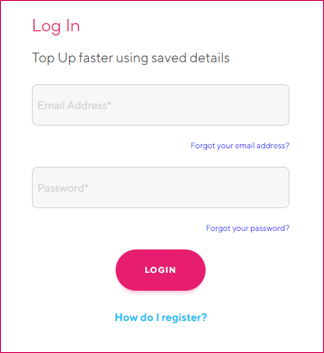 Once Off Top Up
Enter your account number, Top Up amount and your Email Address and Mobile Phone number. Then click on "Proceed to Payment". You can Top Up in multiples of €5. 
Want to set up an online account and save your payment card details securely? Click the "I would like to save my card..." box. Once you've topped up, you'll then go through the quick steps to set up your account.